Product Discription:
---
Capture it on your sound card, microphone or line-in and stream it to your listeners, all in real-time. SAM Cast lets you immediately connect with your audience.
Stream in different formats at different speeds to reach a wider public
Connect to all the major streaming servers like SHOUTcast 2.0
Enjoy rich sound quality with aacPlus v2 encoder
Get live listener statistics
Generate or create metadata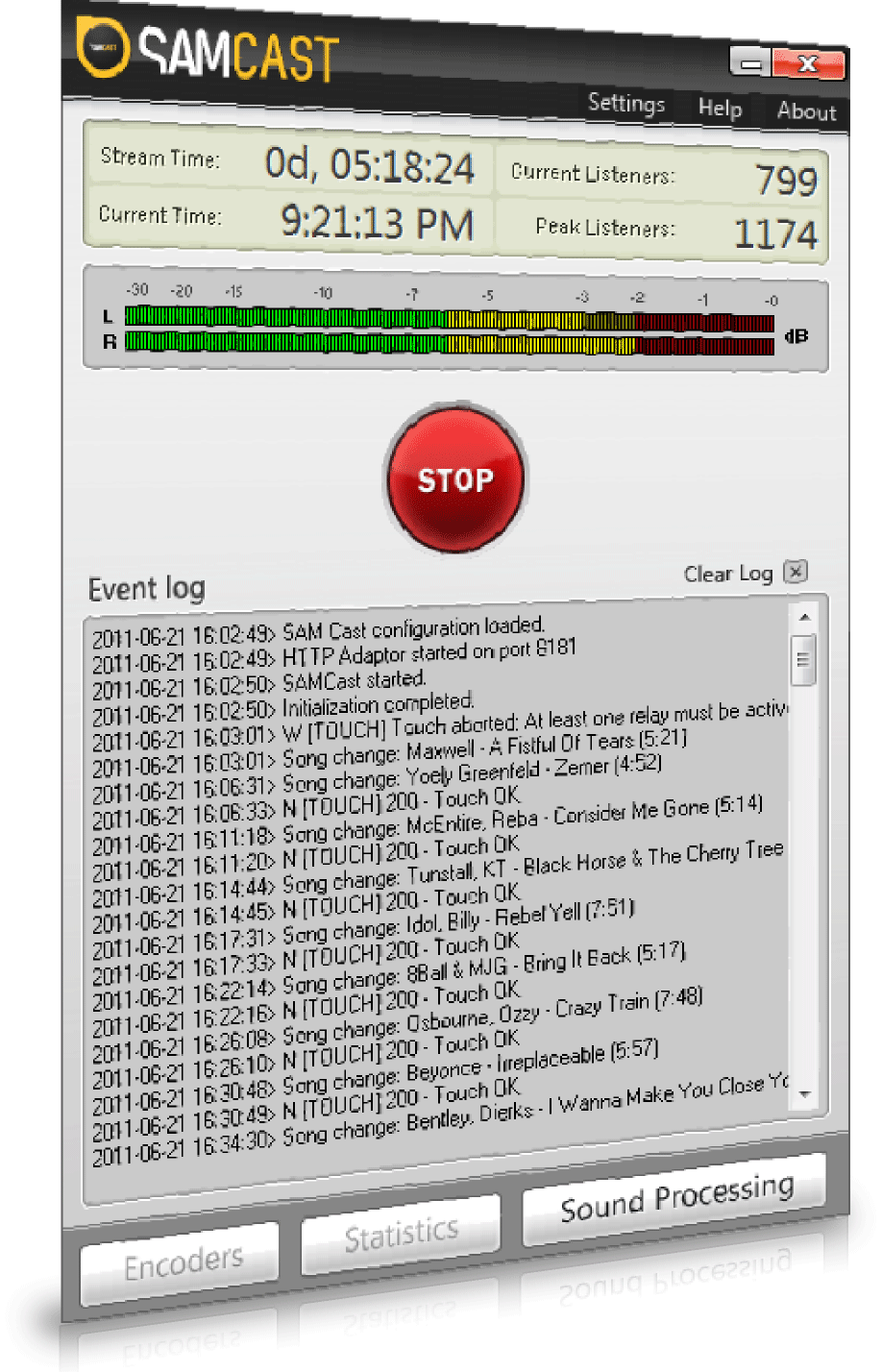 SimpleCast main interface
Easy 1-click operation. VU meter allows you to check audio levels.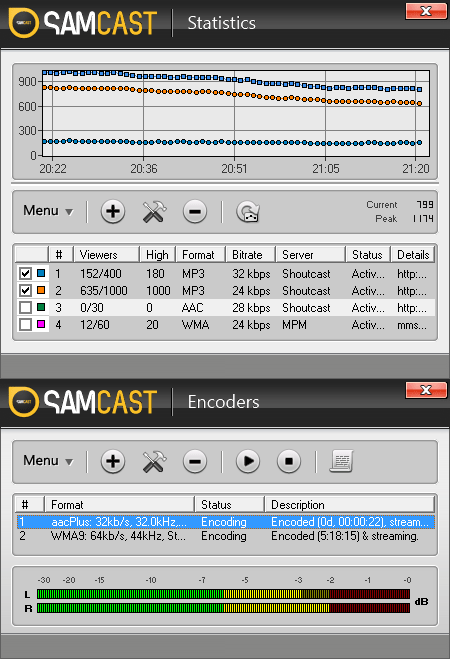 Encoders window
Run as many encoders as your system can handle! Different formats and different bitrates to meet all your needs...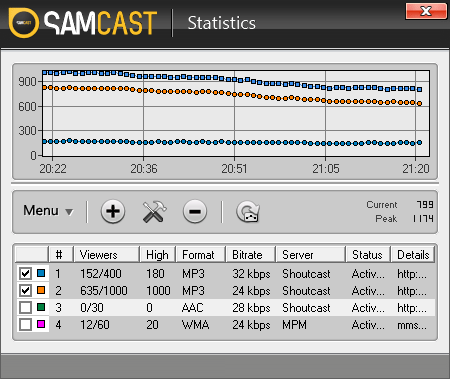 Statistic relays window
View how many listeners you have at any given time on any of your streaming servers -
or view the total listeners on all your servers. 
Instantly see which servers are down or reporting errors